SYED IBRAHIM – Singapore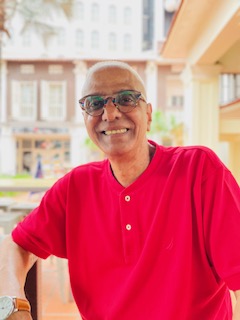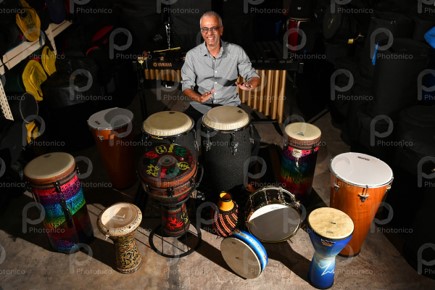 Syed attained his Masters Degree in Arts Pedagogy & Practices from the Goldsmith's College, University of London at the age of 64. He was the founder of OneHeartBeat Percussions Pte Ltd, HeartBeat Percussion Band of Tampines North Community Club and he was instrumental in setting up and heading the Performing Arts Department at St Anthony's Convent Primary and Secondary School.
Well known in his field for revolutionizing Percussion Music, Group Drumming and Integrated Arts  programs, he is a firm believer in lifelong learning and education.
As an Arts Practitioner (Performing, Artistic and Program Directions), Syed has performed at Arts and Music festivals, written and presented papers at Educational and Healthcare conferences locally and internationally. He was Head of the Research Team that ran the pilot program entitled "Rhythm Wellness for Elders", which was later commissioned by the Agency for Integrated Care and supported by the National Arts Council.
Syed is a decorated professional. He was awarded the Citation of Excellence in Percussion Education by the Percussive Arts Society (USA). He is endorsed as an Ambassador of the Community Drumming Facilitator by REMO (USA) and Village Music Circle (USA), achieved the "Enhanced Arts Educator" status by the National Arts Council, Singapore and received the "Spirit of Enterprise" by Spirit of Enterprise of Singapore and Meritorious Award by COMPASS – Singapore
He remains passionate about serving the Arts community as Mentor to Arts educators through developing training programs for healthcare professionals with Agency for Integrated Care (Singapore), educational programs with NAC-AEP and Community Building initiatives with National Arts Council and People's Association in Singapore.