KUMI MASUNAGA – Japan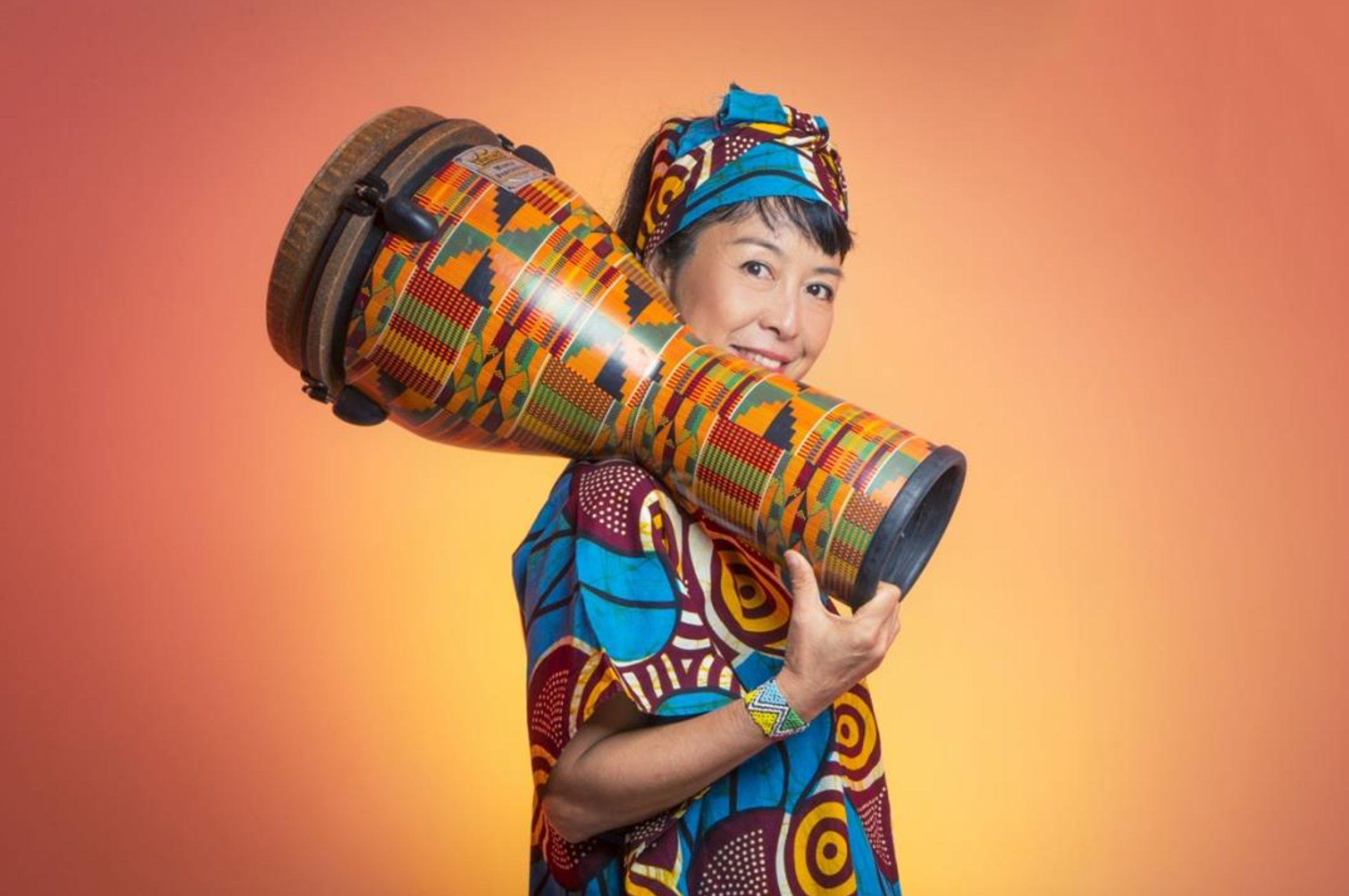 Internationally renowned Japanese percussionist and joy-affirming performer, Kumi Masunaga, has traveled with her vibrant music and zest from Africa to the Americas to Asia and delivers a wealth of experience and boundless enthusiasm to each programme she conducts. Kumi has shared a stage with the world's change-makers such as Jane Goodall and David Beckham and performed at numerous events worldwide.
Tens of thousands of people have drummed with Kumi in her drum circles, team building sessions, classrooms, festivals, and wellness retreats since she founded Drum Jam in Hong Kong over twenty years ago. She is trained in the evidence-based HealthRHYTHMS, and is a certified Music Medicine Facilitator, Rhythm2Recovery Facilitator, and Village Music Circles global trainer. During the COVID pandemic, she conducted online drum programs .
Kumi's achievements include:
RTHK documentary "Arts on the Street" about Kumi's travels in Africa received a Silver Award at the Chicago International Film Festival in 2003.
Group Leader of the 11,000 drummers Guinness World Book of Record performance in 2006
Trained over100 enthusiasts to become drum facilitators at Yamaha off-site event in Japan. 800-person team building for Tada in Malaysia.
Post-tsunami-disaster "Drum About" community uplifting tour in Japan in 2011
Assigned and composed Hong Kong Japanese School's school anthem in 2011
Drum performance and 1,000 people interactive percussion in big band jazz concert at Hong Kong City Hall
"Drum For Peace" annual events – U.N. International Peace Day
1,500-person team building for Chanel
Directed a group drumming scene in the musical MELODIA performed at Hong Kong Queen Elizabeth Stadium in 2018