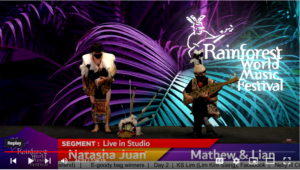 The Rainforest World Music Festival returns for its legendary 25th edition with an exciting new format. This favourite of festival-goers throughout Asia-Pacific and beyond pushes boundaries by striking a balance between tradition and cutting-edge technology during the three-day celebration of culture and music at Kuching's Sarawak Cultural Village and on the virtual arena from June 17-19, 2022.
Held for the first time in a hybrid format, the festival will feature both a physical and a digital stage, allowing festival-goers to enjoy the show either in-person at the village or via the small screen. The two streams have opened up endless possibilities in music, easing the audience out of the pandemic and transforming the festival experience for the next quarter century. This blend of tradition and digital elements have provided access to new acts, reached out to seasoned performers, and put live music back in the airwaves.
Old friends will be dropping by digitally to give the festival a great big virtual hug on this important landmark. Joey Ayala, who graced the very first RWMF back in 1998 will beam in from his home in the Philippines. This guitar guru, who was a highlight then and has only grown in stature since, will strum several original songs in his mother tongue specially recorded for the festival, demonstrating exactly why he has continued to set the musical standard for a country so blessed with copious musical talent.
Some past performers will be there in person to wow the crowd as they have over so many years. Sarawak luminaries like Matthew Ngau, At Adau, Jerry Kamit and Alena Murang, all household names in the Sarawak music scene, will return to the festival which – at least in part – gave them and their craft a new platform for expression.
The Sarawak stars will be backed by a plethora of international talent. They will be joined on stage by Dongyang Gozupa – among many other acts – an ensemble who have truly put some pop in South Korea's music scene with their innovative blend of the Yanggeum with a progressive rock beat. With Eunhwa Yun on Yanggeum, Minhui Ham on bass and the award-winning Dohyuk Jang on percussion, the festival crowd can expect lightning-fast runs and some heavy mentalism to get them in the dancing spirit.
This year's festival also features a whole host of performers who will be making an appearance in Sarawak via the magic of digital media. With more acts than ever before, RWMF 2022 showcases the true diversity of the world's musical cultures and all the experimentation and creativity that comes with them. Take in the traditional tunes of Northern Thailand as Lai Muang introduces the audience to a whole range of unusual instruments from the pi jum to the phin phia, the true voices of the Lanna people who are keeping the culture and identity alive.
Festival-goers will be taken on a journey to the other side of the world as we transition to Canada where Melisande (electrotrad) shake up traditional Quebecois songs with a splash electro-spice. Fiery fiddle, peaty flute, hypnotic jaw harp and a hint of full-bodied bass complete the cocktail, in an award-winning musical interpretation described by Popmatters magazine as a 'creative fusion of tradition and innovation that honours the past while re-interpreting it for the present.'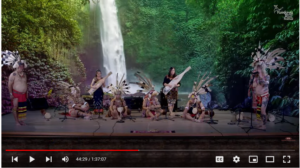 We also welcome back the true legends of the festival. Randy Raine-Reusch, the originator of RWMF is back to measure the impact of his early vision and, this time, to propel it into the next phase. And he is not alone! Long-established in the music industry, he is taking his enormous list of connections, both from Sarawak and the international arena, to lead the festival into its next evolution.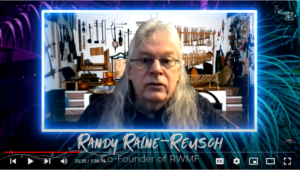 As Artistic Director, Randy is supported by Alena Murang and Bob Meldrick of At Adau, who are combining their knowledge of digital media and international music with his to create a festival that has and will continue to stand the test of time.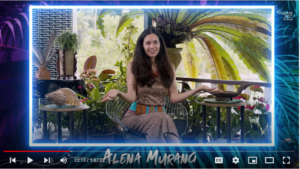 These are just a small sample of the sixty acts and stars, new and returning, physical and digital, that will grace the RWMF stage and screen. RWMF might be celebrating its quarter century but it is not slowing down. It contains all the authenticity and innovation of its first year but now with the energy, experience and stature of a fully mature festival. This year is a massive turning point in RWMF's future. Whether in-person or online, make sure you don't miss it!