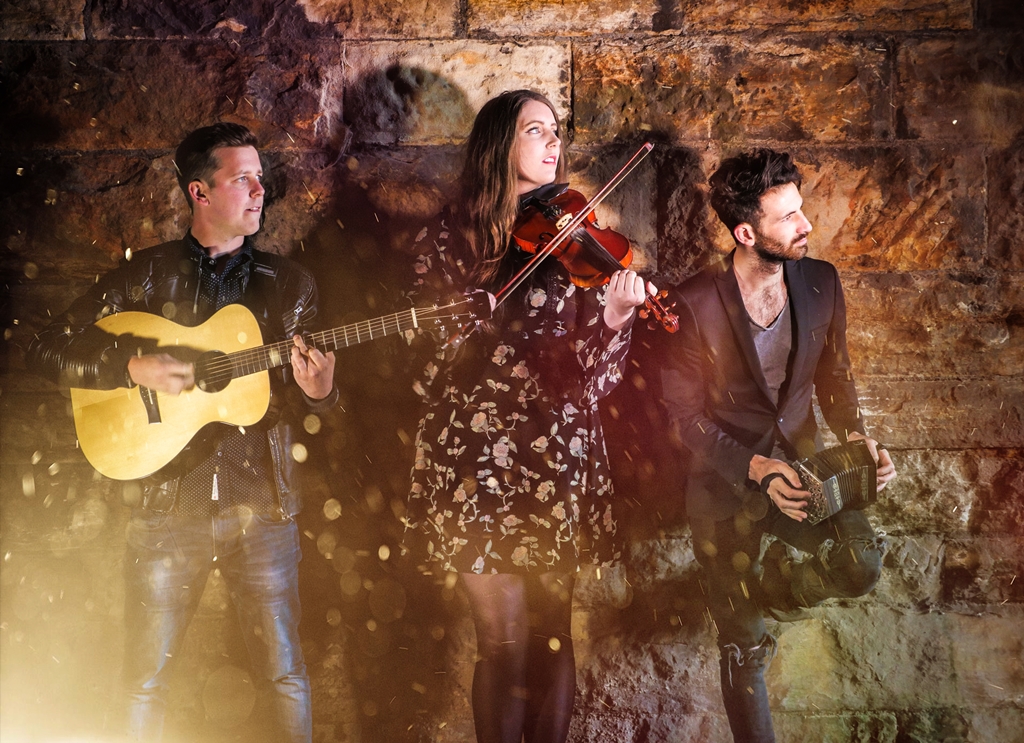 In their five years, Scottish firebrancs TALISK have stacked up several major awards for their explosive energetic yet artfully woven sound, in cluding 2017's Folk Band of the Year at the BBC Alba Scots Trad Music Awards and a BBC Radio 2 Folk Award.
Mohsen Amini, the concertino player, won BBC Radio 2 Folk Awards Musician of the Year 2018.
Together with Hayley Keenan on fiddle and Graeme Armstrong on guitar, they produce a multi-layered enthralling signature that has captivated audiences from the USA to Australia and throughout the UK.
Top of the World review in Songlines Magazine, praised the band as "incredibly infectious and endearing"