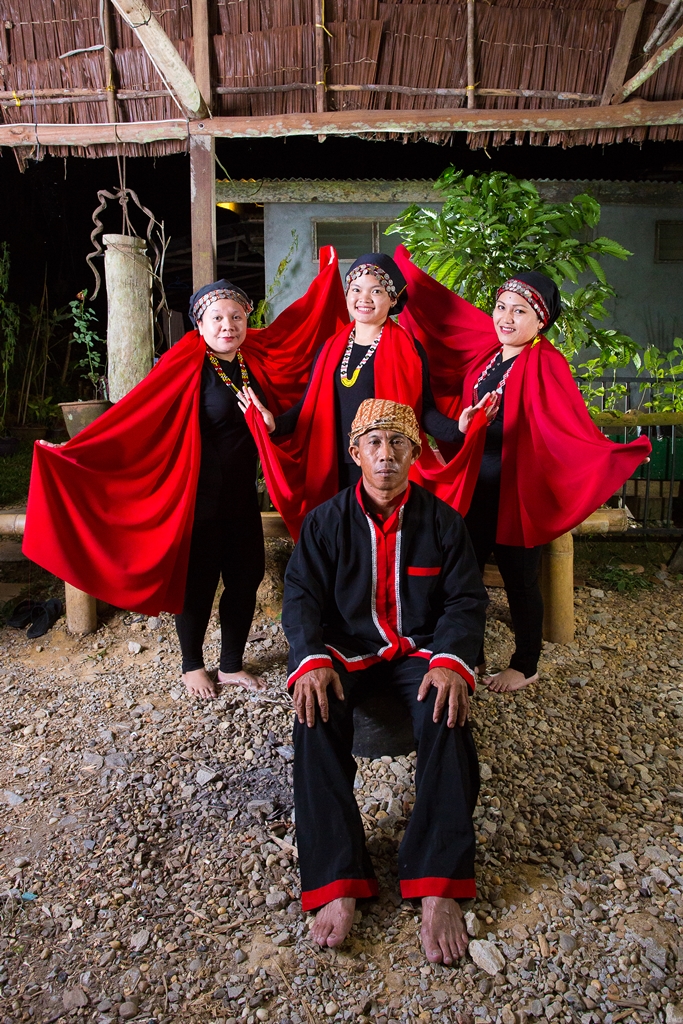 STAAK BISOMU come from Kampong Atas Singai in Bau, Sarawak.
They are from the Bidayuh community aged between 19 to 50 years old.
Their old rituals and ways are still practiced at their village. They bring us a glimpse into the some of the fascinating and almost hidden rituals of their tribe.