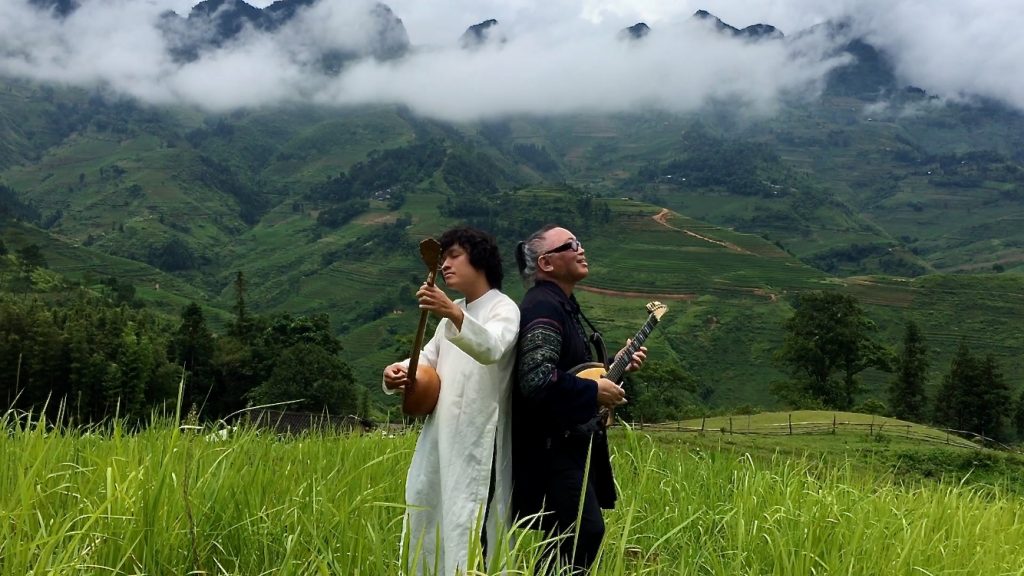 These two Vietnamese musicians were raised with very different paths in their music journey. They come together to present the soul of Vietnam by combining the roots and future of Vietnamese music.
Nguyên Lê is an acclaimed Jazz star who needs no introduction. Based in Paris, he still develops collaborations with fellow countrymen. His work with pop singer Tùng Dương won best song, Man of the year and Best show of the year in 2013. His guitar prowess is legendary – elements of rock, jazz, African and Nguyen improvisations.
Ngô Hồng Quang comes from traditional music though is he more than 2 decades younger than Nguyên Lê and his Vietnam is far from the war which haunted the previous generation. He is a virtuoso in many Vietnamese instruments.
Together, they spin a special magic.