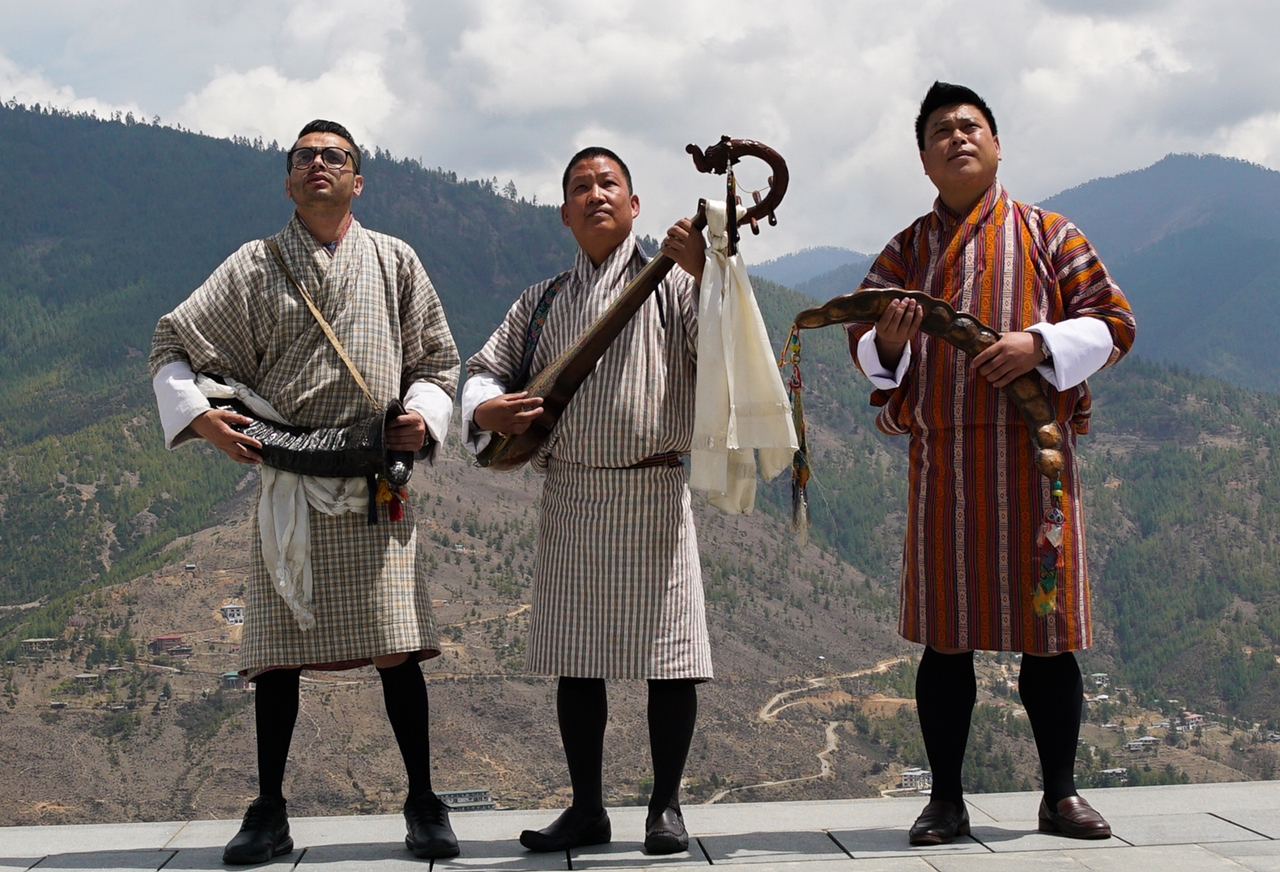 Bhutan 's unique culture has remained largely intact because of its isolation from the rest of the world. Perched on the eastern edge of the Himalayas, their traditions are deeply steeped in Buddhism and the colours of the music echo their dramatic landscapes that range from subtropical plains to steep mountains and valleys.
DRUK FOLK MUSICIAN are 3 acclaimed singers and instrumentalists.
Sonam Dorji is a master drangyen (the Bhutanist lute) player. Ugyen Panday has been awarded "Best Singer of Bhutan" for his distinct voice. And Novin Kharel is a multi-instrumentalist with immense skill in improvisation and his demand for authenticity.
Together, they present Bhutan folk songs and bring a touch of their gross national happiness to the Rainforest World Music Festival.