This time round, festival ticket holders will get free shuttle ride to and from the Sarawak Cultural Village drop-off and pick-up point.
For non-ticket holders, festival tickets will be sold at all pick-up points in Kuching city. Do give yourself some time to purchase tickets to catch the next shuttle.
Download the shuttle information here.
Festival Ground Interactive Map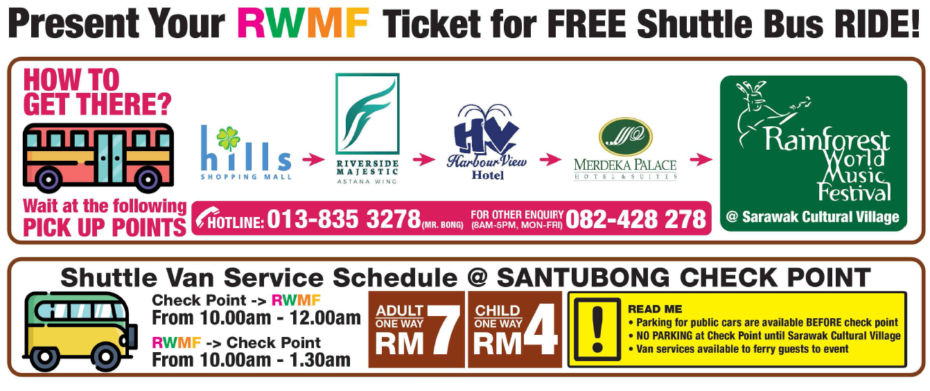 ---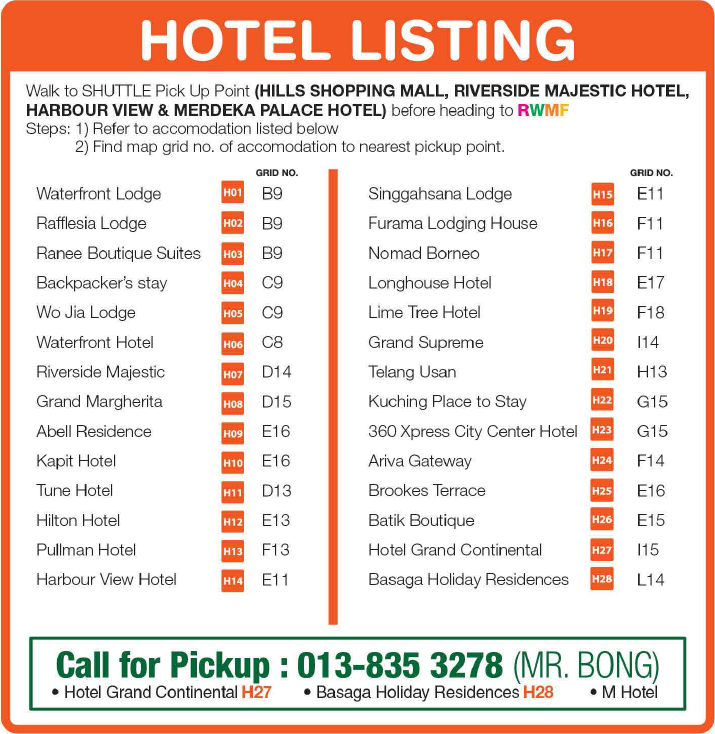 Download the shuttle map here to see the locations of hotels in the above listing.
---