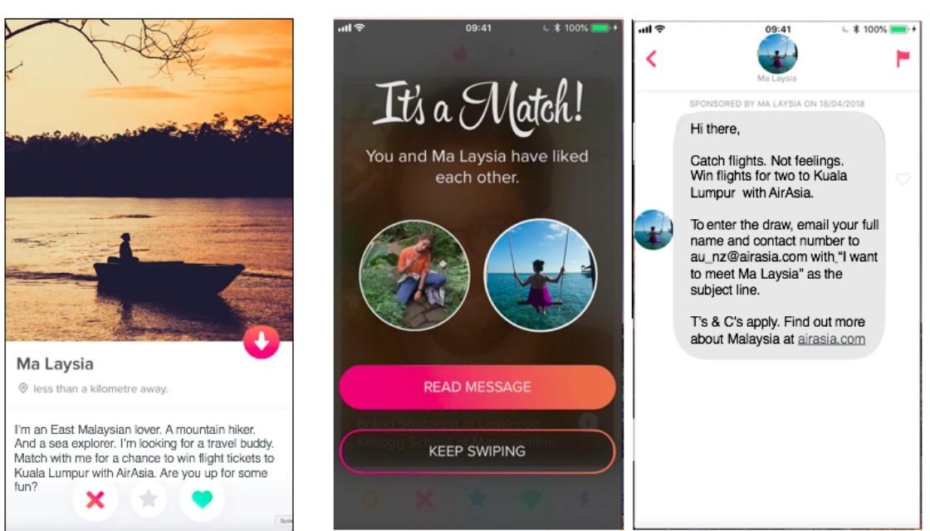 Low-cost airline AirAsia is hoping New Zealanders will swipe right and fall in love with Malaysia.
The Kuala Lumpur-based airline is launching the "Meet Malaysia" campaign on Tuesday.
Anyone who chooses to match with the destination will go into the draw to win a trip to Malaysia for two people and tickets to the Borneo Jazz Festival or Rainforest World Music Festival.