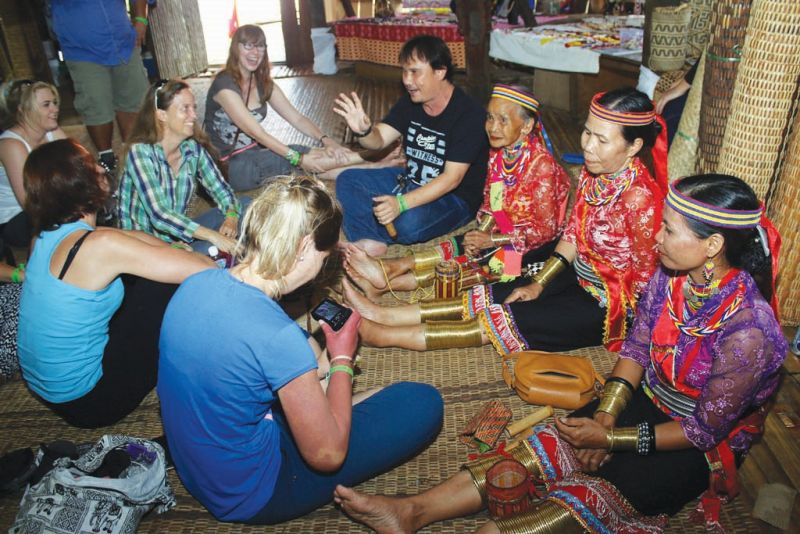 KUCHING, July 11 ― When the Rainforest World Music Festival first started in 1998, only 300 people attended.
Now after two decades, the internationally recognised festival attracts more than 20,000 people from all over the world annually.
The Rainforest World Music Festival is an annual three-day event organised by the Sarawak Tourism Board.
Its venue, the Sarawak Cultural Village, is located at the foot of Mount Santubong, 35km from Kuching.
The festival gathers a range of international musicians, from traditional and indigenous performers, to world fusion and contemporary artistes.
It has been named one of the Top 25 Best International Festivals by UK-based world music magazine Songlines for six consecutive years since 2010.
The eco-friendly festival is known for tree-planting campaigns, raising awareness on recycling and promoting the use of shuttle buses to its location to reduce carbon emission.
Unique cultural adventures await guests, from workshops and sessions at longhouses, to making local delicacies and handicraft.
This year the festival celebrates 20 years and it continues to be a once-in-a-lifetime experience for music enthusiasts.
The upcoming festival features the inaugural Rainforest Fringe Festival this Friday, which leads up to the main event, where 30,000 people are expected to attend.
"With the fringe festival, we're bringing the vibe to different locations in town, showcasing the best the state has to offer," the Sarawak Tourism Board said in a statement.
Here are some events festival-goers can expect:
― 28 bands and musicians from around the globe on two outdoor stages, Jungle and Tree.
― More than 30 mini sessions, including dance tutorials, lectures and demonstrations.
― History and exhibition of the Sape, traditional instrument of indigenous tribes in Sarawak.
― Cultural talks by Friends of Sarawak Museum.
― Exhibition by Sarawak Biodiversity Centre.
― Rainforest World crafts bazaar.
― Wellness programmes such as yoga, meditation, capoeira and tai-chi.
― Tribal Borneo Tattoo Expo.
Read more at http://www.themalaymailonline.com