The 18th edition of the Rainforest World Music Festival will be celebrated at the Sarawak Cultural Village in Damai on the weekend of August 7 to 9.
The world-class music festival returns to the rainforest of Mount Santubong, featuring entrancing music and performances by world music celebrities. At night, the rainforest vibrates with ethnica and tribal music from talented artists from around the world. In the afternoons, workshops and jam sessions. Day through night, the Rainforest World Music Festival is lined up to create a harmony that brings unison for world music enthusiasts and professionals.
Among the World's Top Music Festivals
The festival has attracted music lovers from across the globe for their annual musi cpilgrimage to Sarawak to enjoy the weekend of ethnic and traditional music in the midst of a lush tropical rainforest.
Acknowledging the festival due to its unique appeal, it is again voted among the 2015 top 25 international music festivals for six consecutive year by "Songlines", a renowned world music magazine based in the United Kingdom.
This international Malaysian home-grown event organized by the Sarawak Tourism Board, is considered to be one of its kind in the region with its uniqueness that brings together on the same stage renowned international musicians indigenous musicians from the interiors of the mythical island of Borneo.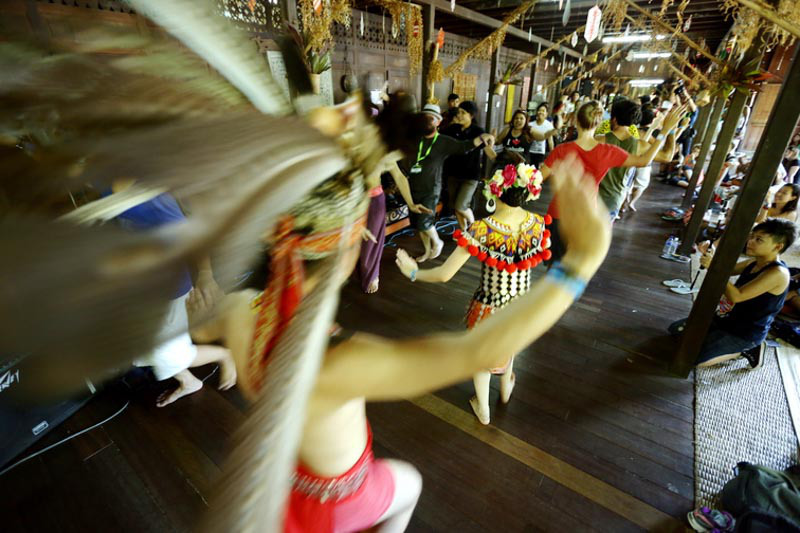 Read more at: http://travelblog.expedia.com.my/activities/rainforest-world-music-festival-sarawak/