Kuching, Monday: Sarawak Tourism Board today announced that the 19th edition of the Rainforest World Music Festival is set on August 5-7, 2016 to be held at the Sarawak Cultural Village in Damai.
The festival, one of its kind in the region with loyal followers both from Malaysia, and overseas and has been awarded for five consecutive years as top 25 World's Best International Festival since 2011.
This year, the festival was attended by more than 18,000 world music enthusiast and based on initial profile, 69% were Malaysians while 31% were from outside the country.
The festival's attraction include an interactive musical afternoon where audience and performers will be able to come together to learn, understand and know about indigenous musical instruments and a nightly shows stage amidst the tropical rainforest.
Apart from exotic music representing music of the ethnic people of the world, the festival also features village marts selling and exhibiting local Borneo arts, handicrafts, tattoos and native and a selection of local and fusion food and beverages.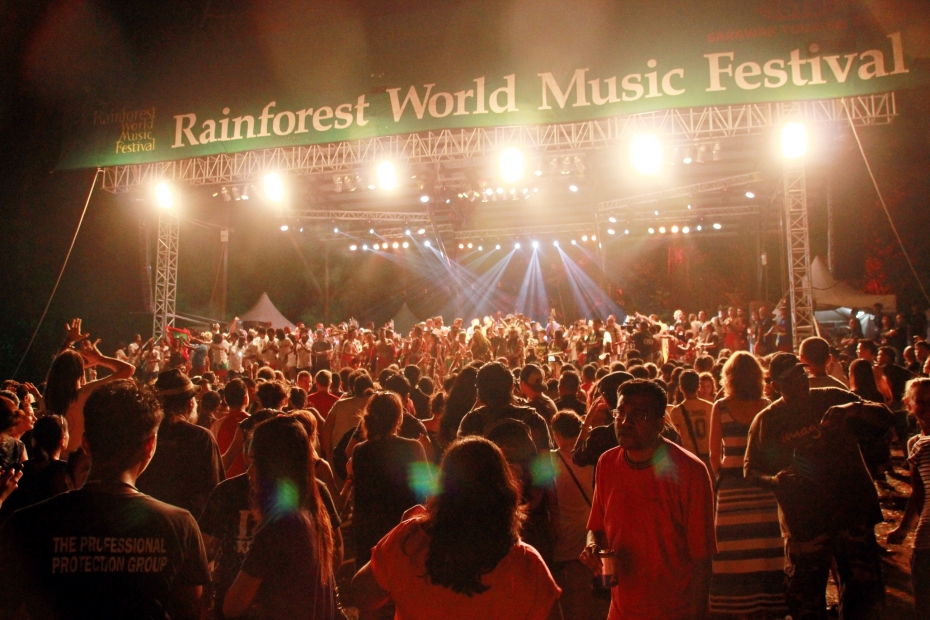 Picture shows the finale of the 2015 Rainforest World Music Festival.
Issued by:
Communications Unit
SARAWAK TOURISM BOARD
T: + 6 082-423600
F: + 6 082-416700
W: www.sarawaktourism.com
Email: [email protected]