KUCHING: The just-concluded Rainforest World Music Festival (RWMF) from July 12-14 has racked in 23,650 visitors.
Tourism, Arts, Culture, Youth and Sports Minister Datuk Abdul Karim Rahman Hamzah said the number of visitors was the biggest since the festival started in 1998.
"The number of people who came to the RWMF this year (July 12-14) which hit 23,650 people based on the wrists bands issued out was the biggest number since RWMF started in 1998.
"We are very happy, very satisfied about that, there wasn't any bad incident happening, no fights, no injuries," he said, when met after the Spartan Race Sarawak press conference here yesterday.
He added, this time round, the RWMF was more stringent on complimentary passes.
"We did not issue much of complimentary passes, so I believe the real revenue has gone up because of the less issuance of complimentary passes.
"At the same time, we have also upgraded Sarawak Cultural Village (SCV) fences so that, they would not be easily accessible for freebies," he said.
Next year's RWMF will be held at the same venue (SCV) from July 10 until 12, with daytime music workshops, cultural displays, crafts displays, food stalls and main-stage evening concerts.
"We have got request from the public that is, prior to the RWMF, 10 days before, we might have RWMF fringe activities. Somehow it makes people in Kuching want to bring their families to see the lightings and enjoy the environment. We might look into it again," he said.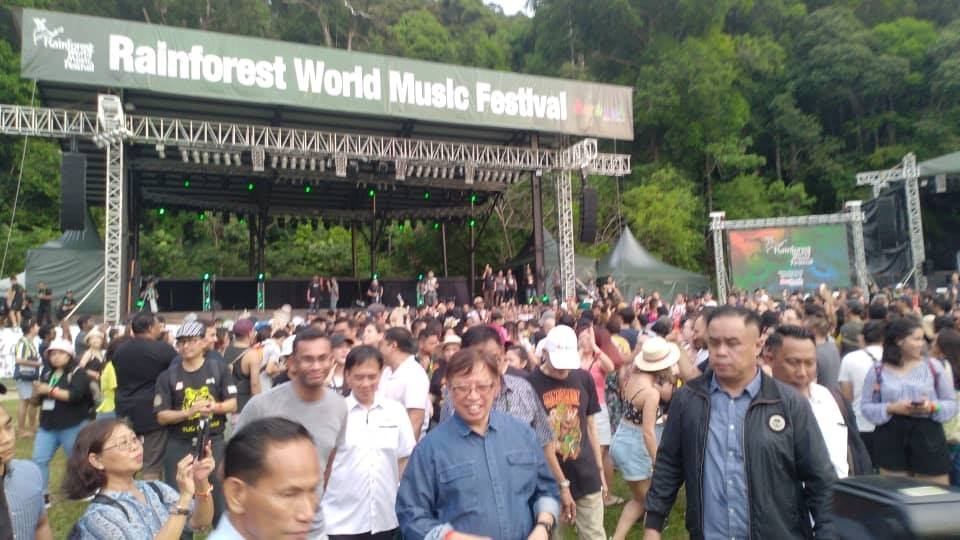 source: https://www.theborneopost.com/2019/07/17/rwmf-hits-biggest-number-of-visitors-this-year-karim