KUCHING, Monday – The application is now open for those who are interested to participate as a vendor for the Village Mart on the next coming Rainforest World Music Festival (RWMF). The application form is now available online at https://rwmf.net/v2/rwmf-food-and-village-mart/
The Village Mart will enable vendors to display and sell their products and exhibits such as souvenirs, handicraft, tattoo, arts or crafts. This section will be on operation as early as 9:00 am until the festival ends each day of the festival.
The rental stall sized at 10' X 20' for the 3-day festival at the Village Mart and Food Mart is priced only at RM1,500.00 per stall. The canopy equipped with lighting, power point, wooden floor-platform, table and chairs and will be located in front of the Chinese House at the festival venue.
The vendor package will be inclusive of 2 free vehicle pass to enter the festival venue (loading purposes), 2 free (3-day vendor pass) with 50% discount for the next 2 non-transferable passes.
Application close on 23 May 2014. Submission will be accepted via email to [email protected] or posted to Sarawak Tourism Board, Level 6, Bangunan Yayasan Sarawak, Jalan Masjid, Kuching, Sarawak (Attention: Ms Mona Lampun).
The 17th edition of Rainforest World Music Festival (RWMF) will be held from 20-22 June 2014 at the Sarawak Cultural Village in Kuching. Staging 22 world music bands namely from Wales, India, Italy, Singapore, France, Indonesia, Spain, England, Tanzania, Ukraine, Cuba, Canada, Japan, Germany, Mali & Burkina Faso, West Malaysia as well as Sarawak's own local music and dance performers.
The organizer is still currently promoting the Pre-Sale ticket via online and through ticketing agencies until 19 June. After the promo period, regular-priced tickets will be offered at RM130 adult p/day and RM340 3-day pass (above 12 years). Children tickets (3-12 years old) are RM60 p/day and RM160 for a 3-day pass.
For further information, please call the RWMF organizer at Tel: 082-239 194 (Ms. Mona Lampun) or Fax: 082-416701 or alternatively log on to www.rwmf.net/v2 for more information on the festival.
Village Mart at the Rainforest World Music Festival: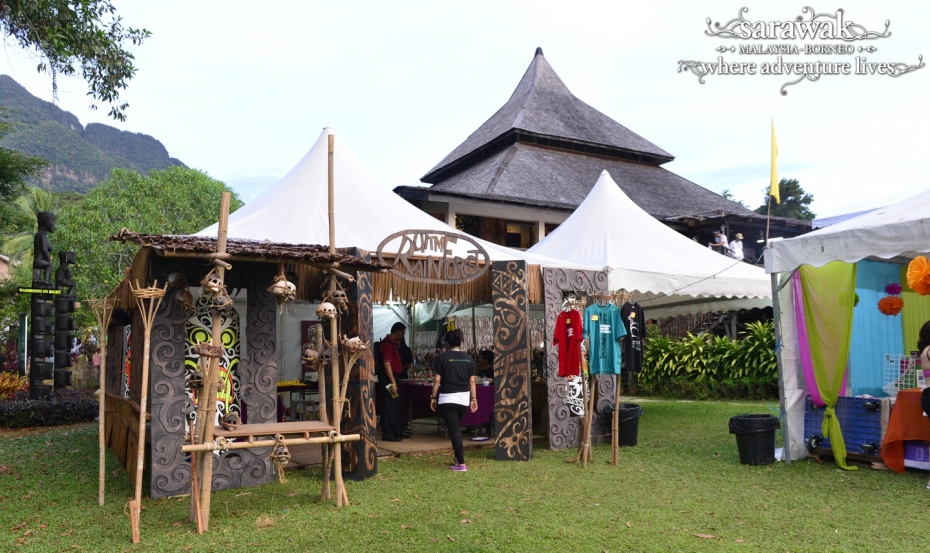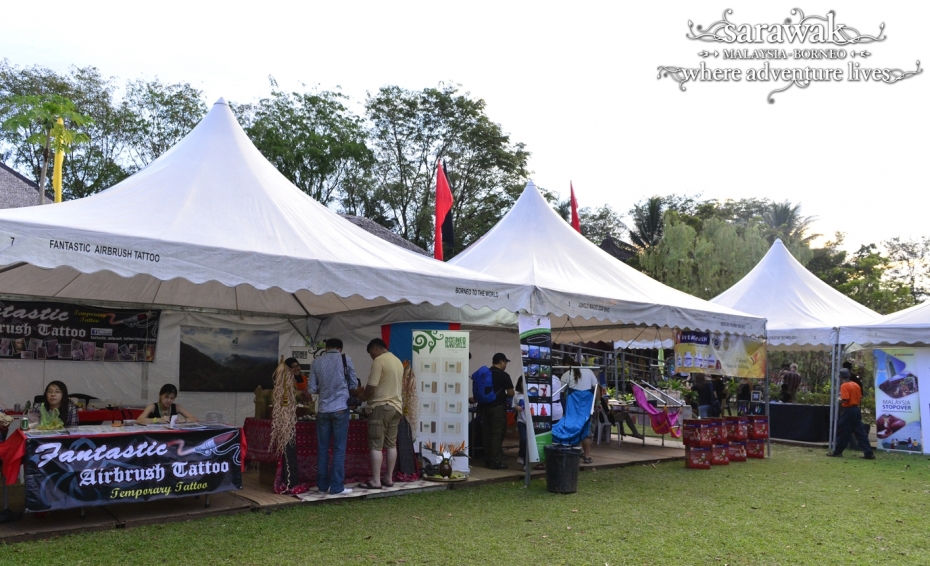 Issued by:

Corporate Communications Unit
SARAWAK TOURISM BOARD
T : +6 082 423600 | F : +6 082 416700
E : [email protected]