VENUE: MELANAU, MALAY HOUSE & GASING HUT AREAS
11:00 – 20:00 DAILY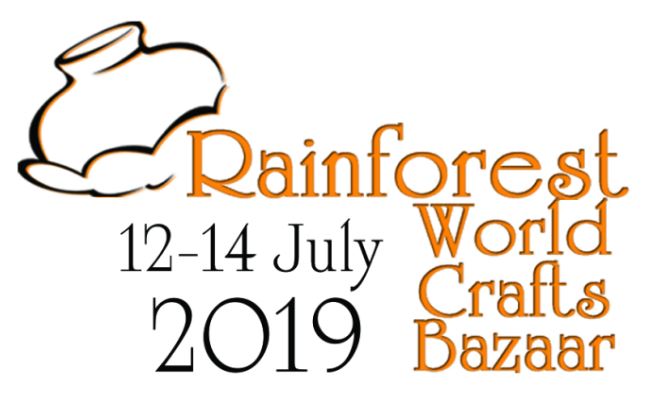 The Arts & Crafts division of the iconic Rainforest World Music Festival (RWMF), the Rainforest World Crafts Bazaar (RWCB) enters its 12th edition this year with even greater fervor.  Included in its daily programme are:
Arts & Crafts Bazaar Vendors – featuring local as well as regional handcrafted works of art from utilitarian items even furniture to highly collectible art.
Art Installations – local institution of creative arts Lim Kok Wing will be featuring some highly 'instantgrammable' installation art works in and around the RWCB footprint.
Workshops – get your hands busy with a range of workshops from Batik Painting to Wood Cut Techniques to Bead Stringing, there will be something for everyone.
Traditional Games – try out your skill at blowpipe shooting and top spinning and see how the experts do it.
Get Tattooed – Renowned body artist Boy Skrang Tattoo will be on hand to deliver you your permanent Borneo mark or if this is too big a step, maybe a Henna Tattoo is more within your comfort zone.
Support Social Enterprises – A range of NGOs will also be showcasing handmade products from their communities for sale which are most worthwhile purchases.
Traditional Cakes – Piping hot from the stove, try some delicious local treats as they are prepared right in front of you.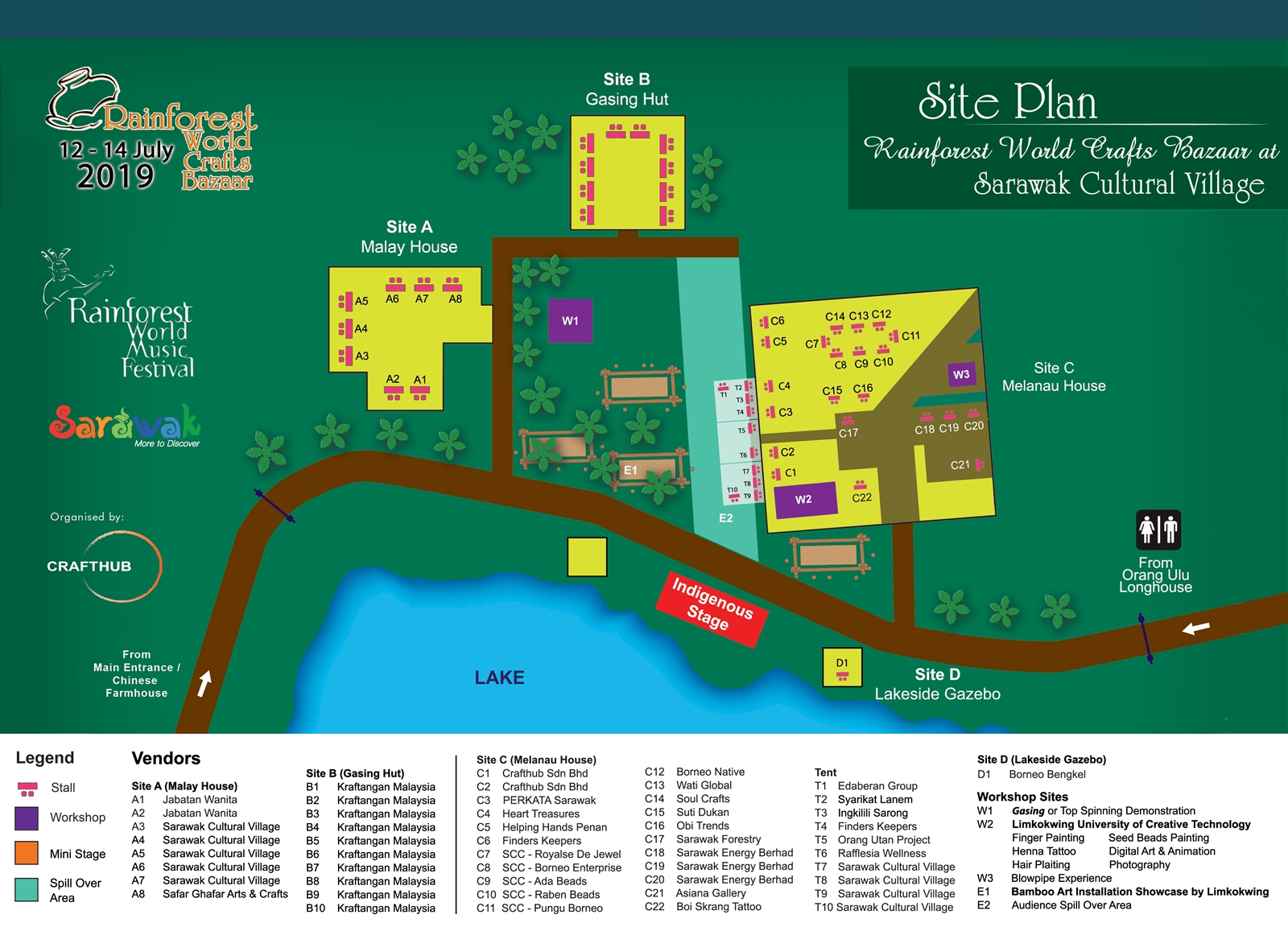 Subject to change