How to extend your Rainforest World Music Festival experience? Here are the packages you can choose from.
Lush rainforests, flourishing wildlife and captivating world music. This is Sarawak.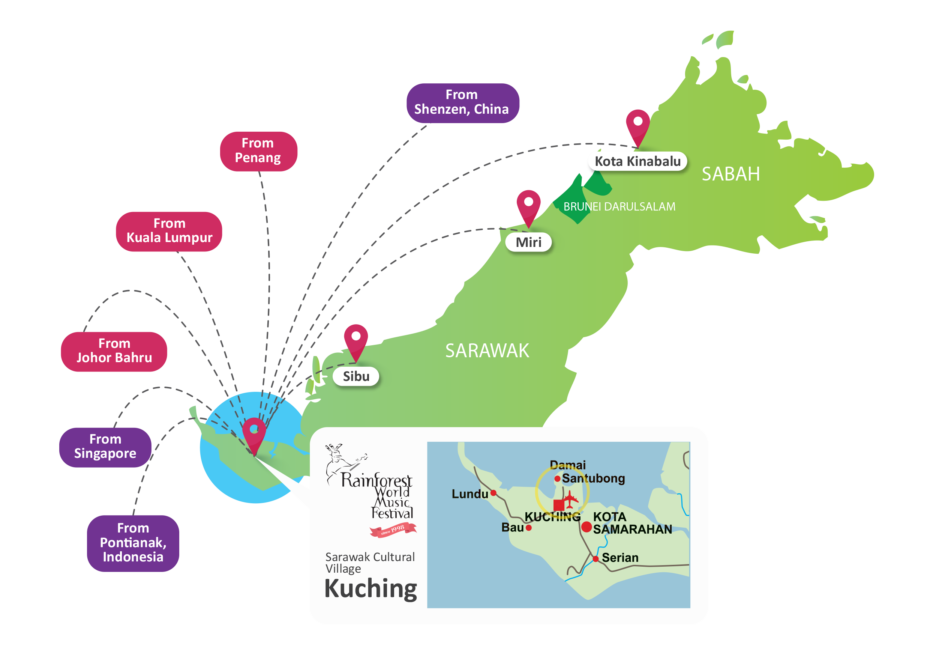 Intrepid Travel | 11 Days Sarawak Rainforest World Music Festival $2,705 AUD


A 3 day Festival pass is included with this trip and 3 full days of the itinerary are allocated for you to enjoy all the festival has to offer. If you want a change of pace there is also a fringe festival that runs throughout Kuching from 5-12 July which allows you to take a break from the festival and immerse yourself in other cultural events.
Sticky Rice Travel | 3 Day Festival and Beyond
Includes accommodations and passes for the three day festival, with Kuching day trips available such as cycling tours, kayaking and a trip to the Bako National Park. Can include overnight extensions to longhouses or national parks for an immersive cultural experience.