Nukariik have performed worldwide to passionate audiences and critical acclaim.
Nukariik is Kathy Kettler and her sister Karin… they enthusiastically preserve and share Inuit culture and music through a traditional and contemporary repertoire. With entertaining performances, Nukariik provides explanations and demonstrations of throat singing, drum dancing, ajaja songs and traditional Inuit games.
Their performances are a uniquely beautiful art form of cultural expression drawing audience members in emotionally. People are startled by Inuit throat singing's simplistic production yet complex melodies that transport them to a spiritual time and place reminiscent of the Arctic. Nukariik's shows are fun and entertaining for children of all ages, while at the same time are interactively educational by sharing a centuries old cultural art form.
Kathy's Biography
An Inuit of Kangiqsualujjuaq, Nunavik, Kathy Kettler began performing as an Inuit cultural performer in 2000. She has lived most of her life in Eastern Ontario, and through friends, family, and Elders has nurtured a strong connection to the Inuit culture.  Through drumming and throat singing, age-old Inuit forms of entertainment, Kathy has been able to learn about and carry on an important part of her own heritage.
"[For throat singing,] I would practice my breathing while I walked around town. It was perfect way to practice because I would time my breathing to each step I took," Kathy recalls.
Ms. Kettler has performed throughout Canada and internationally, both individually with other people and with her sister, Karin, for audiences which have included the Governor General and former Prime Minister of Canada, Jean Chrétien.
Karin's Biography
Karin Kettler first performed at the 1997 National Aboriginal Achievement Awards, where she shared the stage with Susan Aglukark. Since that time, she has listened to and learned from her Inuit friends and Elders the sounds and songs of throat singing and drum dancing. She has appeared on-stage internationally performing a repertoire of traditional and contemporary songs rooted in the Inuit culture for a variety of audiences.
As a teacher in Nunavik, Karin organized several throat singing and drumming workshops, achieving her vision of bringing youth and Elders together to strengthen Inuit culture. A strong advocate of this goal, Karin was elected Chairperson of the Inuit Throat Singer's Committee in 2001. Through video conferencing, Karin has taught youth in her mother's home community and, like her sister, has taught Inuit cultural performing to youth in Nain, Labrador.
"Throat singing is our Inuit strength and reflects the culture of our people", says Karin.
Photo Gallery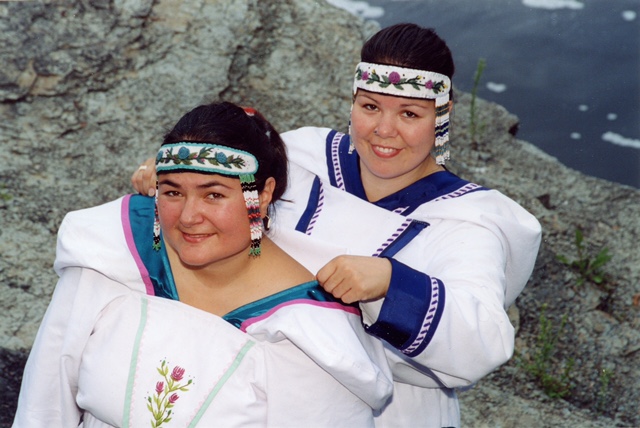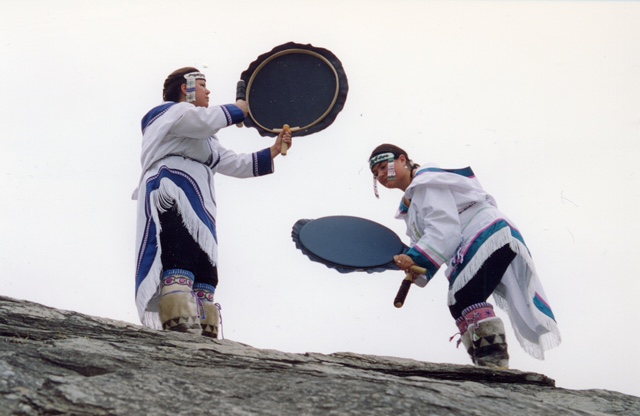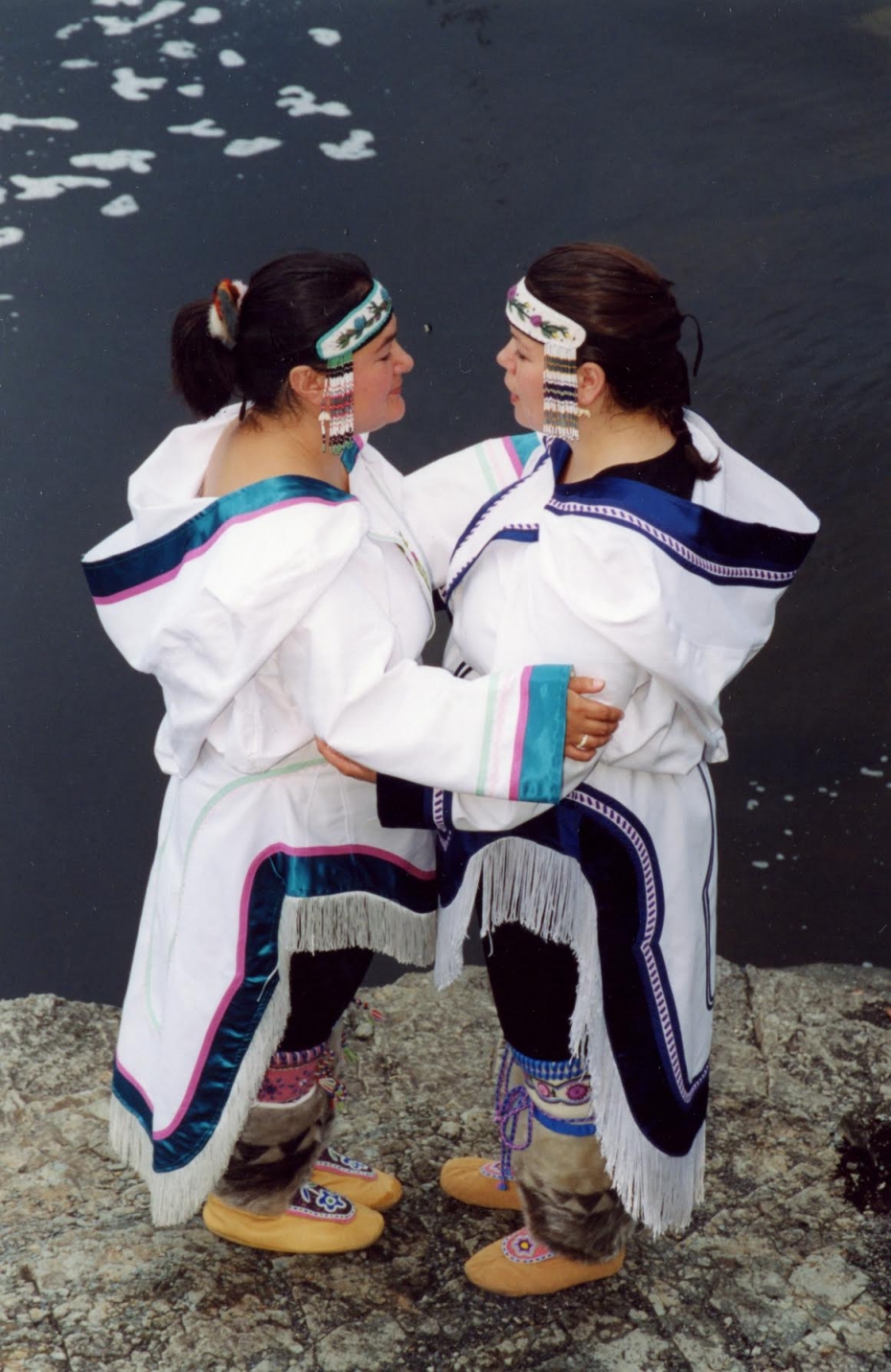 Sponsored by: