Lo Còr de la plana was awarded in 2003 the "grand prix de l'Académie Charles Cros" for their first album "Es lo titre", and in 2005 the "Prix SACEM des musiques du monde".
Since 2001 Lo Còr de la Plana, based in the "La Plaine" area of Marseilles has been reinventing meridional vocality often mixing it with raw and sometimes violent archaic Mediterranean sound.
Voices and percussion – whatever can produce the beat, hands, feet, skin – are used in the minimal rudimentary ritual of performance.
There are texts from the ancient occitan repertoire, thronging with bloodthirsty saints, kindly monsters still full of the old fervour of pagan Provincia. There are songs about the motley crowd of Marseilles today, a world of noisy carousing, of imaginary paradises, of the deafening silence of deadly real estate speculation, of sheep and of wolves, the general hurly-burly of everyday life…
Manu Théron brought together five four percussionists for this polyphonic venture : Benjamin Novarino-Giana, Sébastien Spessa, Denis Sampieri and Rodin Kaufmann .
Though anchored in the Marseilles experience and the Occitan language, the musical universe created by Lo Còr de la Plana extends well beyond particularism and integrates all sorts of elements from Pierre Schaeffer to the Ramones, from Bartok to The Velvet Underground. For them, cultural memory is not an excuse to stand still but an occasion of turbulence, of dyonisiac lewdness, of drives and hesitancies, even of deadly threat if one goes too far.
Incandescent memory of this sort is raw material for the group's endeavour to produce and share something both unique and universal, the pulsation of something that comes from the heart its Occitan name stands for.
Photo: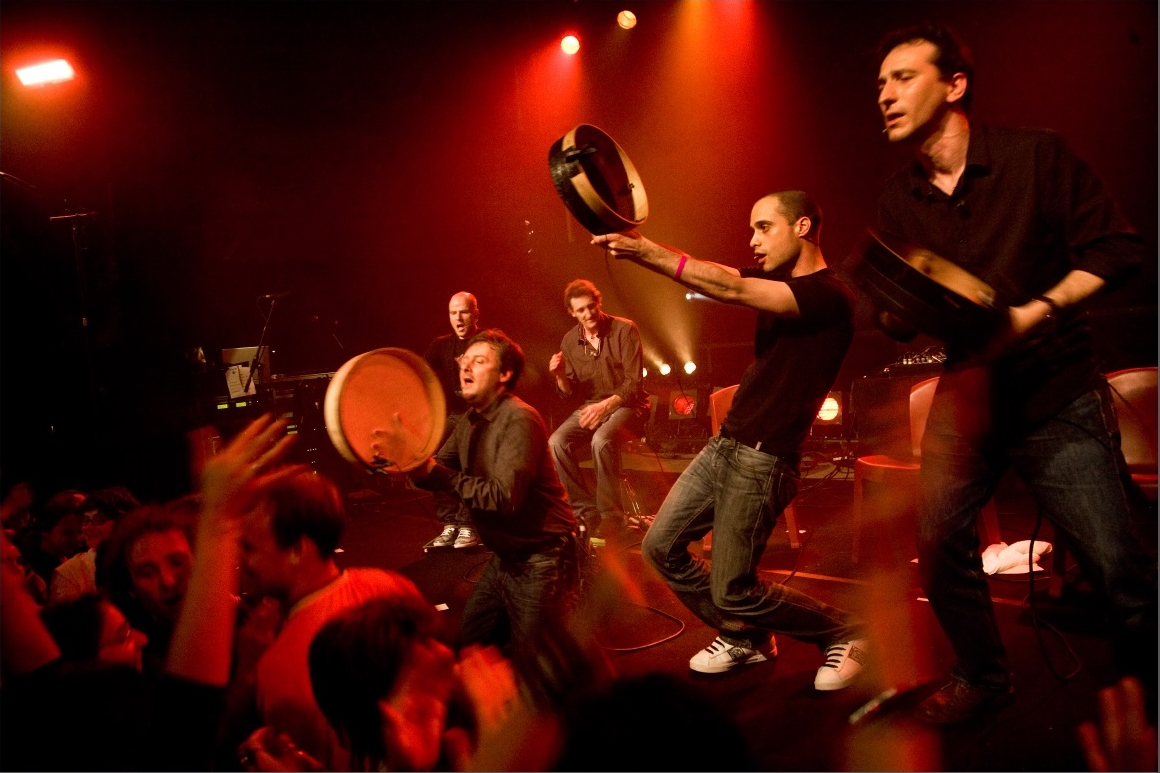 Photo copyright: La vie en Oc. Musique ! Augustin Le Gall