"Krar Collective was one of the grooviest & most hypnotic bands at Damon Albarn's recent Africa Express bonanza.Expect an ultra-repetitive funky dance marathon." Time Out
Ethiopia's Krar Collective perform dynamic and colourful traditional music from across one of Africa's most diverse countries with a musical culture that is ancient and rich, reflecting its place as a meeting point between Africa and the Middle East. The result is a powerful mix of otherworldly grooves, hypnotic rhythms and exuberant expression.
TemesgenZelekeis a revolutionary krarlyre player who as a young student was mentored by Ethio-jazz legend MulatuAstatke, developing a contemporary plugged-instyle that transforms the 6-stringed lyre into an ancient virtuoso rock guitar.'
The hypnotic rhythms of the double-headed kebero drum are played by GrumBegashaw, providing the trio's backbeat, setting the tone and driving the incredible dancing that inevitably spreads to the audience at a Krar Collective show.
The vocal fireworks belong to front woman Genet Assefa, who ran away from home as a teenager to start singing in the clubs of Addis. She interprets well-known Ethiopian songs with aululating voice full of personality. As well as singing, Assefa brings a wide range of high-energy Ethiopian dances and colourful costumes to the party.
The three musicians met on the Addis Ababa music scene, but started working together when they met in London, updating traditional songs for the 21st century. Since then they have introduced the humble krarlyre to four continents, appeared on television, radio shows and festivals; their music has featured in YaredZeleke's film Lamb which premiered at Cannes, and they have played regularly on the Africa Express project alongside legends of African music such as BaabaMaal and RokiaTraore as well as and rock musicians Damon Albarn and John Paul Jones.
Photo Gallery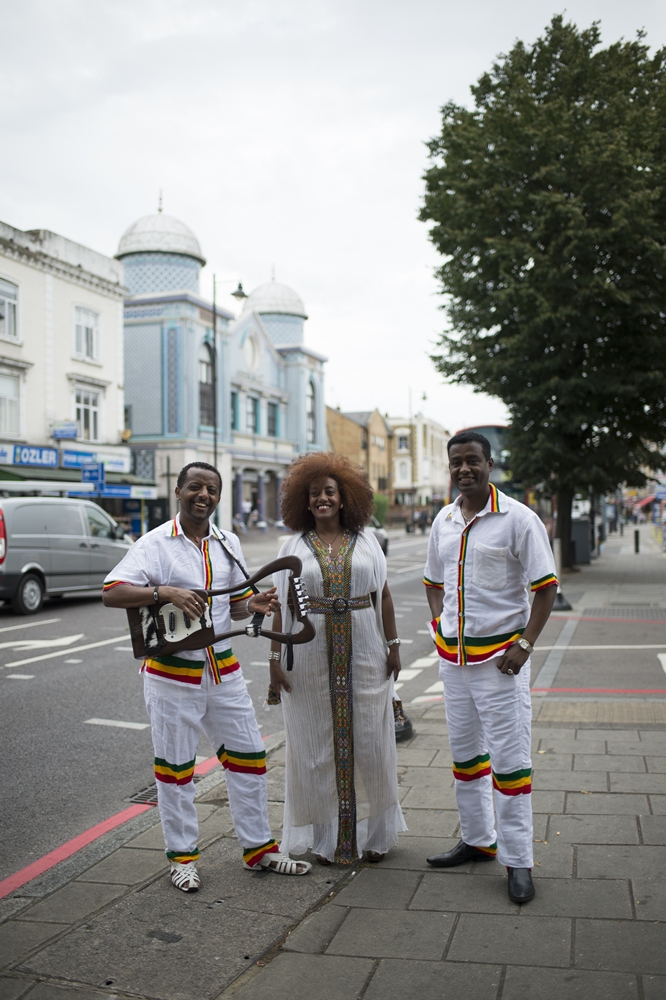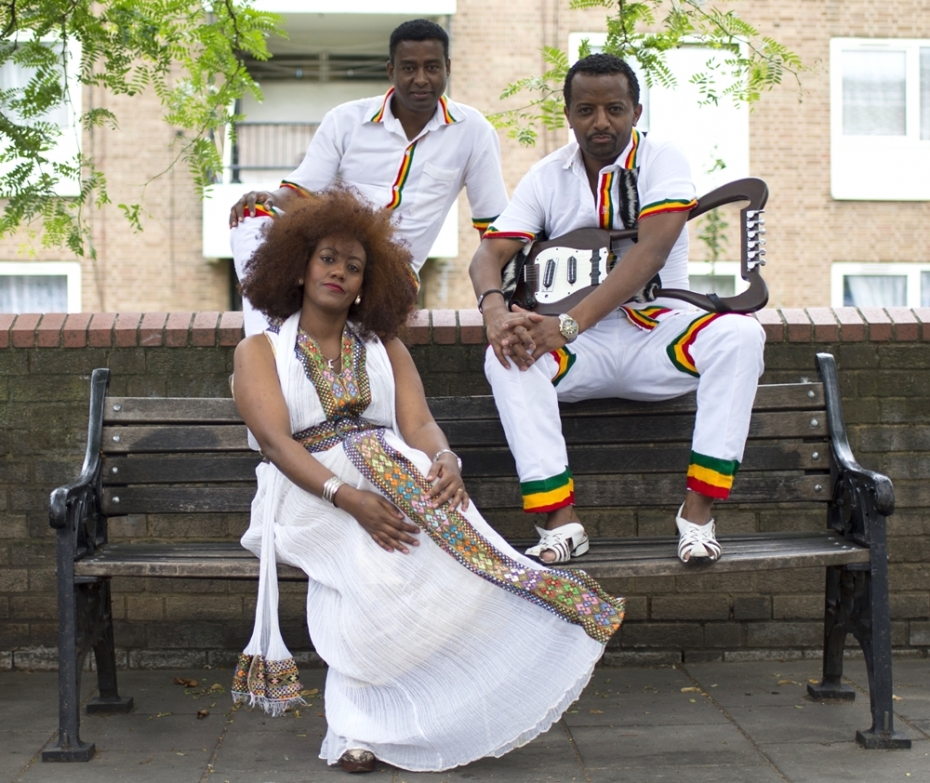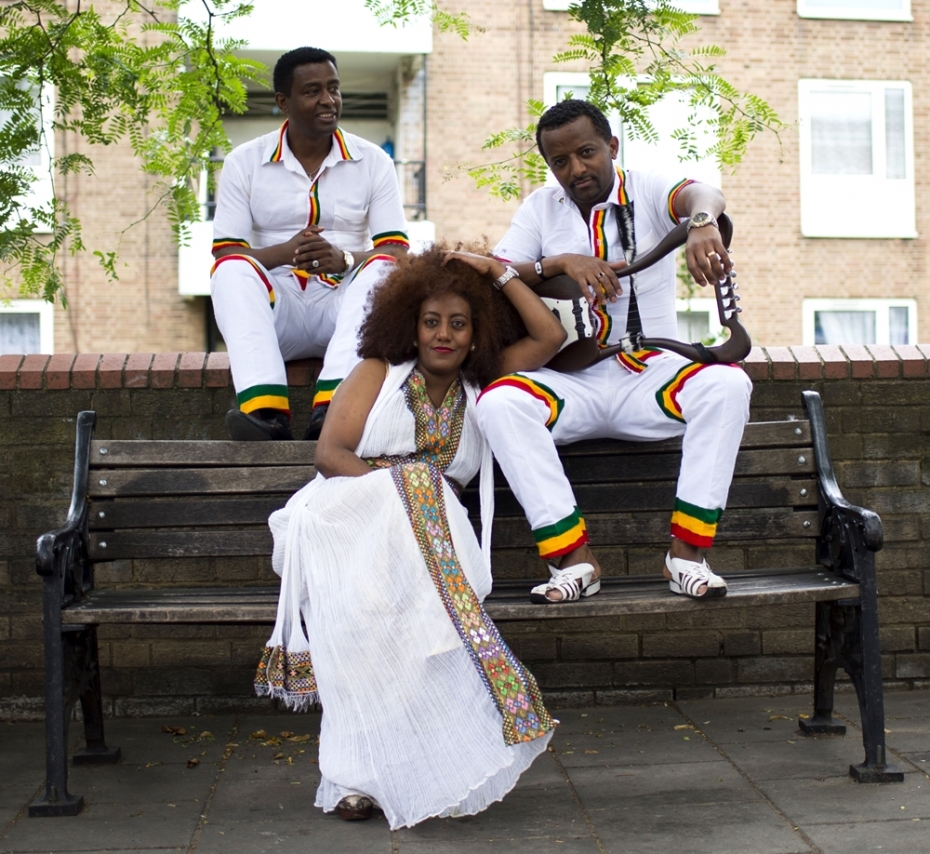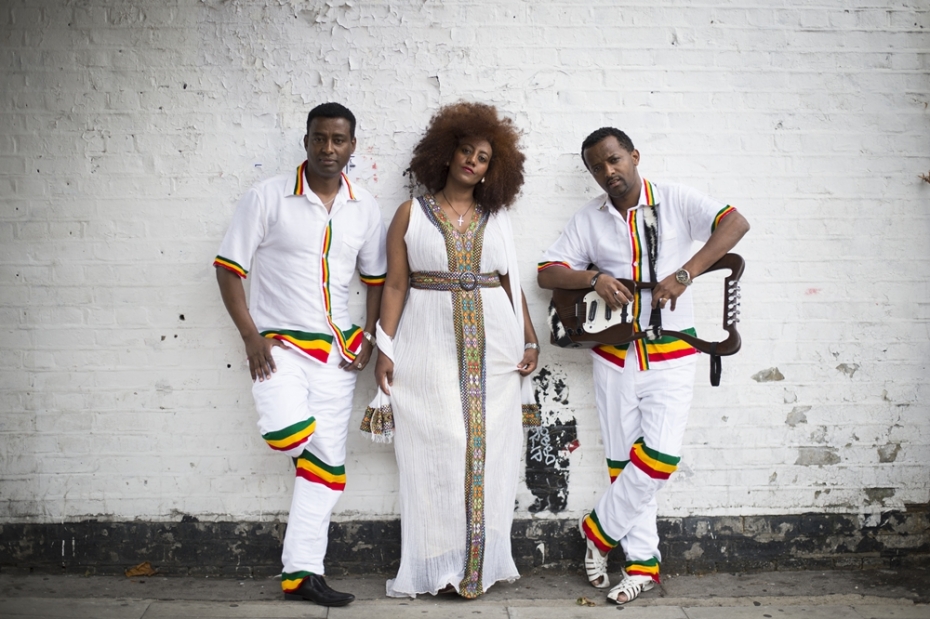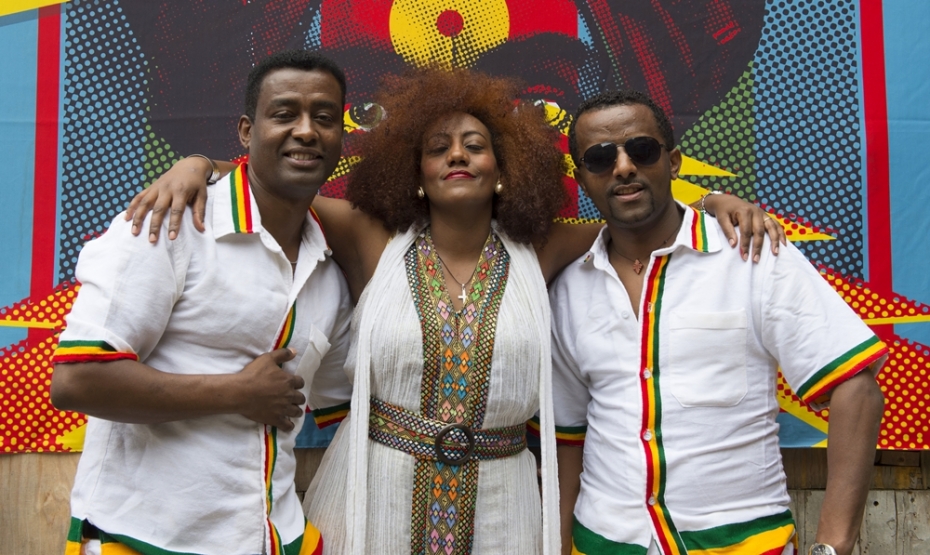 Links
www.facebook.com/krarcollective